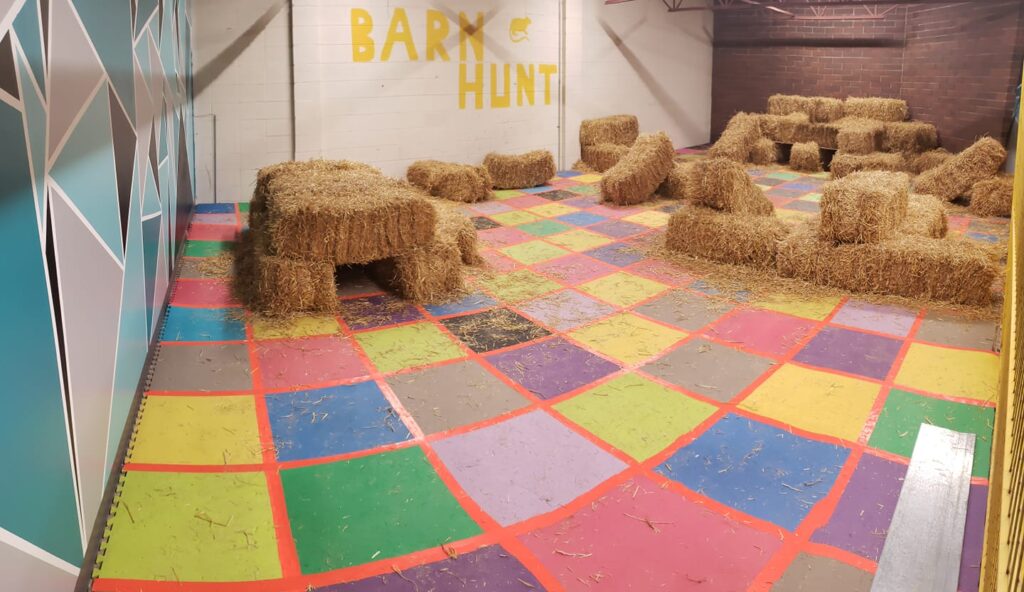 A Game of Hide & Seek for Dogs
The new canine sport that is sweeping the nation, in which dogs and their handlers work as a team to locate and mark rats/gerbils (which are always safely held in aerated tubes) hidden in a maze of straw or hay bales
During a run, your dog is required to find all the hidden gerbils, while not alerting on empty or litter tubes which are also hidden in the straw
Your dog is also required to do a climb (get 4 feet on a bale) as well as a tunnel (specifically designed tunnels within the straw configuration)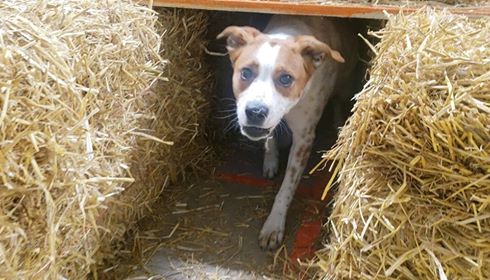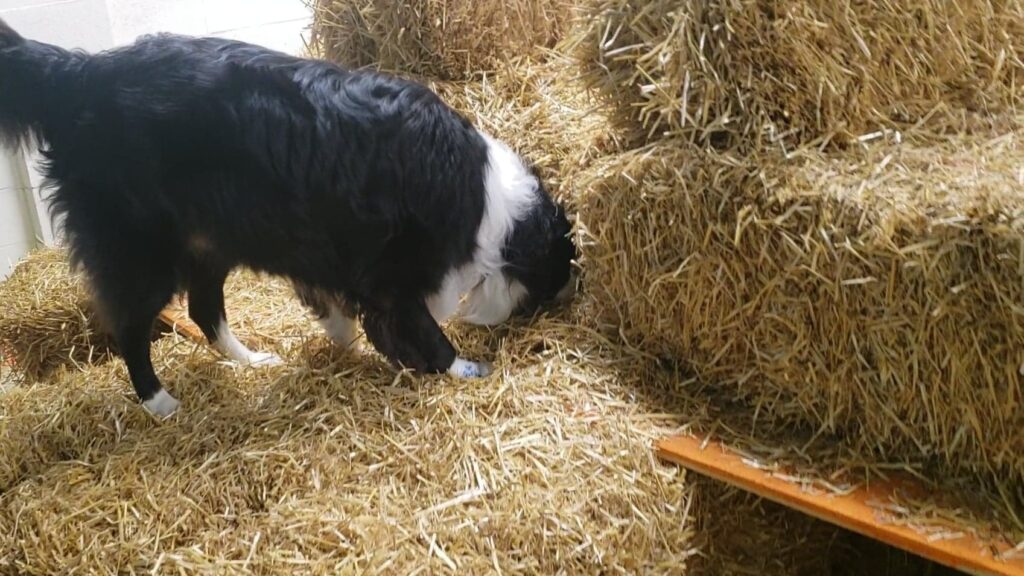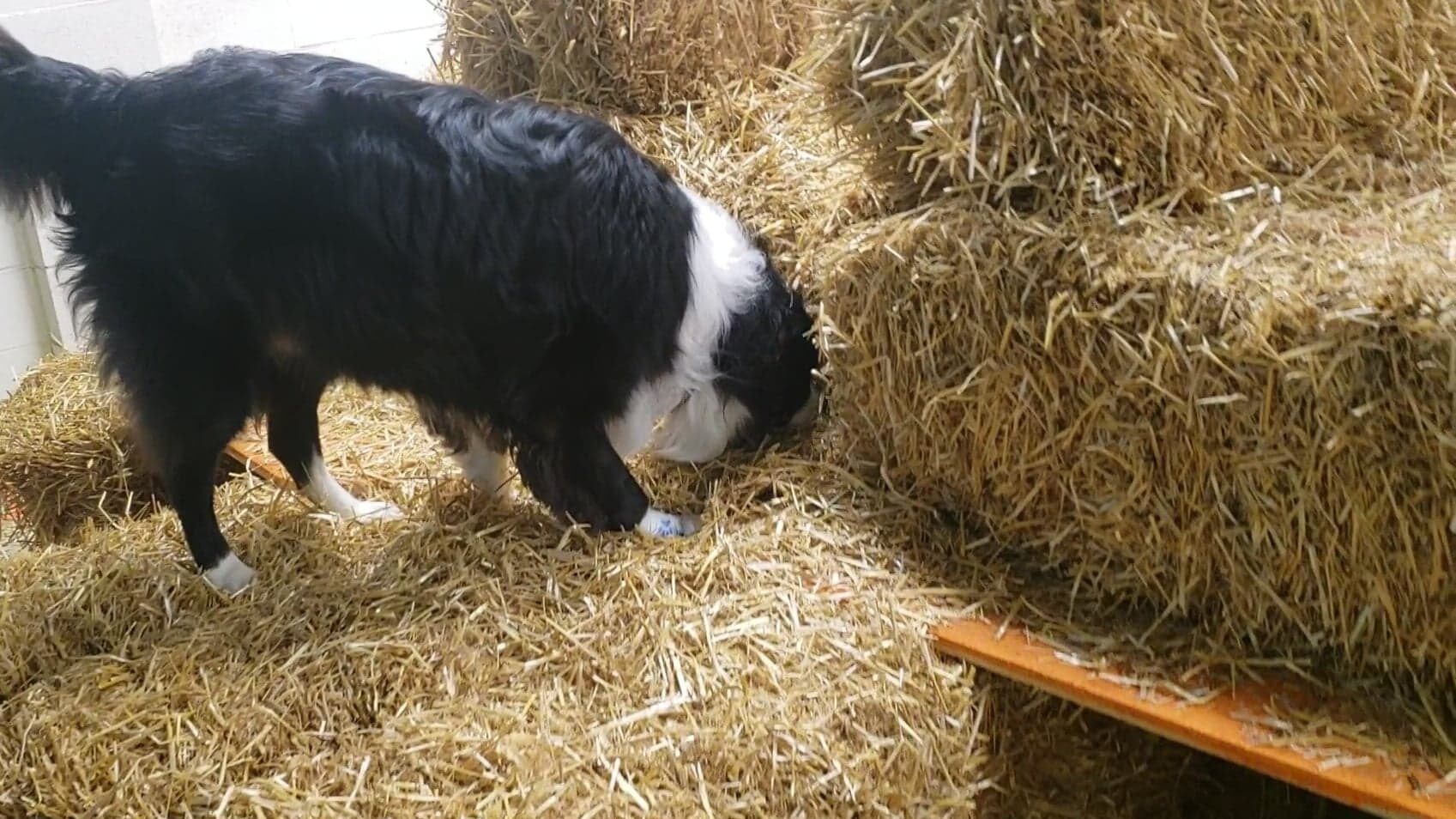 The more you advance, the harder the challenges become
More gerbils
Harder tunnels
more distractions (empty and litter tubes)
At In-Sync, we strive to make all training fun for the people and their dogs through positive reinforcment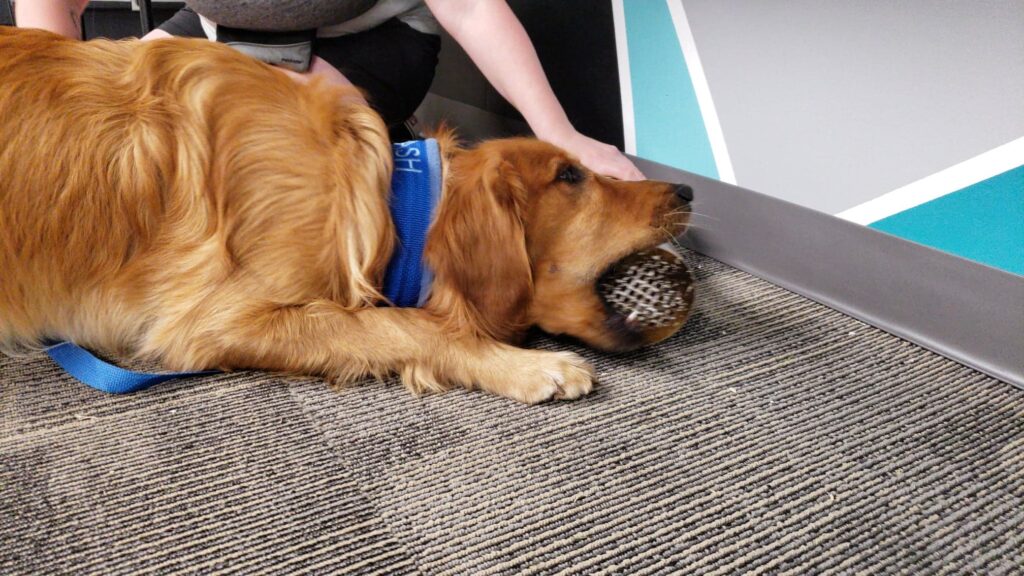 EVERY DOG WORKS AT THEIR INDIVIDUAL LEVEL 
This class is geared towards dogs who have little-no barn hunt experience.  During the class, we will be introducing the gerbils to the dogs and encouraging them to find/hunt them. Once the dogs are enjoying the hunt, the secure PVC tubes will be placed in the straw course for your dog to hunt them. We will be going over the rules of the game, and teaching  you learn how to help your dog succeed when in the straw. Your dog will also gain confidence climbing on the bales and will be introduced to the tunnel system in the straw.
CLASS DATES
Sept 3- Oct 8: 7:15-8:15pm
This class is designed for dogs who have barn hunt experience and want to practice full runs. Each class, your dog will get to run 2-3 times on different courses. We will also be working towards proofing away from false alerts on empty and litter tubes. 
CLASS DATES
Aug 27- Oct 1:  6-7pm
Drop in spots are available for classes that don't fill