Splash
Splash's agility career has been an exciting one! She excelled quickly and exceeded my expectations. She has won her way onto 2 world teams and has done very well on the world stage earning herself a gold medal as well as multiple other first place runs.
Splash started competing in agility October 2013.
Here are some of Splashes accomplishments to date:
World Agility Open 2017 - Splash won both her Snooker and her Gamble runs at WAO so came home sporting another GOLD MEDAL for Canada!
First place Gamble run
https://www.youtube.com/edit?o=U&video_id=wPqbRzOUxKw
First place Snooker run
https://www.youtube.com/edit?o=U&video_id=iWGb4fhbpo4
UKI Nationals 2016 - Won a Spot onto the World Agility Open 2017 team
Watch one of our winning run here
UKI Fall Cup 2016
IFCS World Competition 2016 - Splash came home with a gold medal and 2 other first place runs from this competition. Couldn't be prouder of my merle girlie for our first showing on the world stage.
Splashes first place Biathlon Standard  Click here to view
Splashes first place Standard run  Click here to view
Splashes GOLD MEDAL gamble run  Click here to view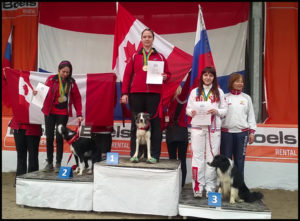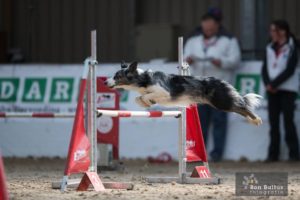 UKI Fall Cup 2015
AAC Nationals 2015- Splashes first nationals. She placed 9th overall and earned herself on to the AAC national dog agility team which competed in Amsterdam in April 2016.
National Gamble run

National Steeplechase run

AAC AB/NWT Regionals 2015 - 2nd place finish overall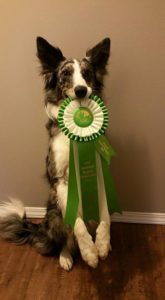 UKI Fall Cup 2014
Agility Debut October 2013